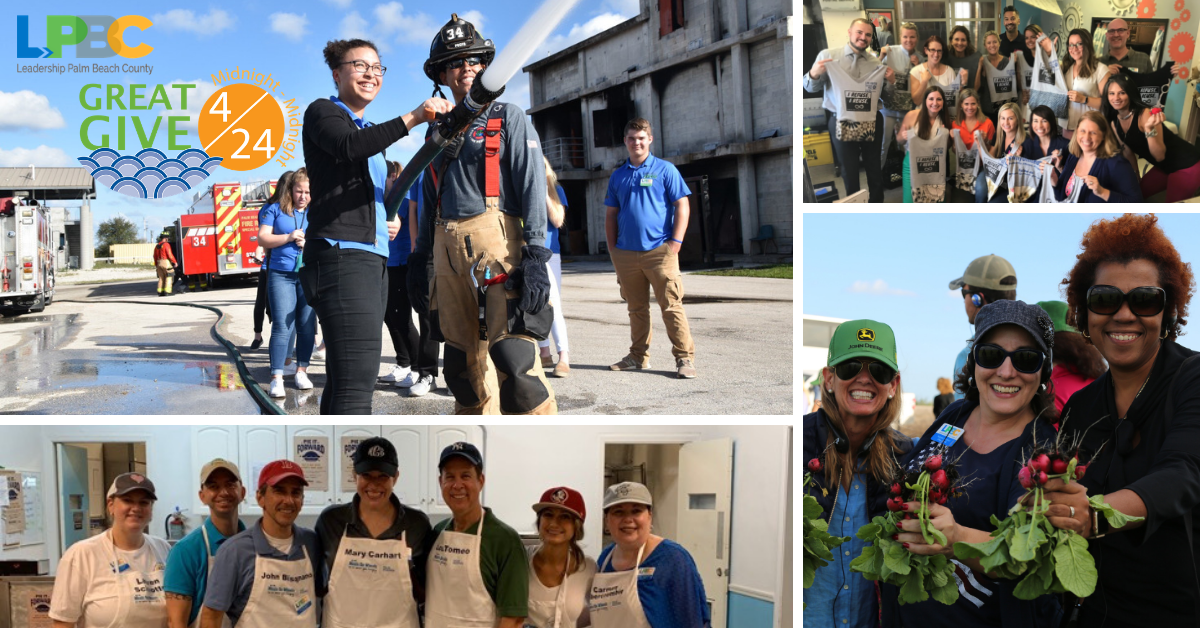 What is Leadership Palm Beach County?
Leadership Palm Beach County is an educational nonprofit organization designed to foster awareness of community issues and promote efficient communication and cooperative relationships between existing and emerging community leaders from the public, private and nonprofit sectors. LPBC's stated mission is to educate and unite leaders to build a better community. Initiated in 1983 through a collaborative effort of the local Chambers of Commerce, LPBC has prepared more than 2,800 adult and youth graduates for enhanced community leadership roles.
We uplift local nonprofits
Every year in our Leadership Engage program, the class divides themselves into 3-5 groups, each group paired with a nonprofit in the community. Throughout the year the groups utilize every member's strengths to complete a civic engagement project, and over 4,200 annual volunteer hours are contributed. Every year, 3-5 nonprofits benefit from our Leadership Engage Program, and we are very proud of that.
We Create leaders
We enroll 45 - 50 high school juniors in our Leadership Grow program every year, FREE OF COST. These bright young leaders learn the critical issues facing Palm Beach County, are encouraged to expand their leadership roles, and build a foundation of involvement in their community. Led by a team of dedicated Leadership Palm Beach County alumni, students spend nine months gaining real-life experience by having unparalleled access to leaders from businesses, government agencies, and civic organizations.

LPBC is special in a number of ways. Our network of alumni can depend on one another personally and professionally. If this organization has touched you in any way, we encourage you to donate on April 24!
Great Give Palm Beach & Martin Counties is a 24-hour online giving event led by United Way of Palm Beach County and United Way of Martin County designed to raise as much money as possible for local nonprofits in a single day. This exciting community-wide event celebrates the spirit of giving and the collective effort it takes to strengthen our local nonprofits and better serve residents in need - from children and seniors to the environment and animals!
Why is it GREAT for our community? 
• Inspires as many people as possible to give. 
• Enriches our community's spirit of giving. 
• Promotes and supports our local nonprofits. 
• Raises millions of dollars for community good. 
• Better serves our residents in need.
24-HOURS WILL CHANGE OUR COMMUNITY! #GreatGive424