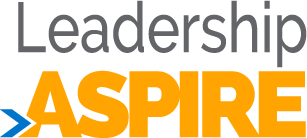 Leadership Aspire is the educational arm of Leadership Palm Beach County. Through workshops focusing on various topics, Aspire gives participants an opportunity to learn from experts about timely issues. The program is provided as a service to the community and is based on the mission of LPBC to educate and unite leaders to build a better community. None of our Aspire sessions are limited to LPBC Alumni - all are available for registration to community members.
The Aspire Program features educational sessions in a variety of formats. These formats include:
Lunch & Learns, 90-minute programs that include lunch, networking, and an informative discussion on a timely topic, which we will hold four of each year;
Legislative Updates, which will occur after Florida's Legislative Session ends once a year;
And additional educational workshops, such as Cost Of Poverty Experience (COPE), Beyond Politics, and more.
With so many topics covered through Leadership Aspire's various programs, we believe there is something for everyone to enjoy. We hope you will join us for one or all of our workshops! Please see below for further information about our Aspire sessions.