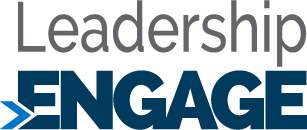 Since 1983, our flagship Leadership Program, now referred to as Leadership Engage, has existed to unite and educate our county's most promising leaders. 
Most of our participants are already involved in their community, but they quickly discovered how much more they can do to further their civic and business commitments.
The Engage program, presented by iTHINK Financial, offers successful professionals a powerful new network and a transformative learning experience. We bring together the right individuals and enable them to see our community with fresh perspective and awareness.  
Each class is made up of a group of motivated, informed and diverse professionals who are selected for their leadership and service within Palm Beach County and beyond. Participants meet for one full-day each month, from September to May, and travel as a group on a bus to all parts of the county as they explore program topics such as agriculture, public safety, and healthcare.
Participants gain a deeper understanding of their own leadership styles. They also understand the ways in which they can be effective contributors to making significant improvements in our area. In addition, they build lasting professional relationships that result in innovative and collaborative problem solving.
At the end of the year, many graduates consider the Leadership Engage Program to be a life changing experience —professionally and personally.
For our alumni, their classmates become their best collaborators, advisers, and community resources who share their commitment to serving our community through civic engagement.
Cost of the Program
The cost of tuition will be announced with the application. We do not issue refunds. If you are interested in a flexible payment plan, please contact Lori at Lori@LeadershipPBC.org.
How to Apply and Learn More
The application process for the Leadership Engage Class of 2024 is now closed. To be the first to know when applications open for the Engage Class of 2025, sign up for our weekly newsletter here.