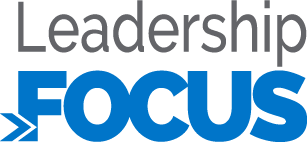 Leadership Focus, presented by Roger Dean Chevrolet Stadium, is our program for those interested in deepening their knowledge about Palm Beach County, but who just don't have the time or experience to participate in our nine-month Leadership Program.  It's a 2 ½ day program for executives and professionals who want to broaden their understanding of our community, connect with people of influence, and explore Palm Beach County's strengths, challenges and initiatives.
This program is well-suited for individuals who are new to the area or who are looking for an introduction to Leadership Palm Beach County.  Participants spend the time traveling as a group to meet with decision makers from various industries and visit some of our community's most important organizations.  Through panel discussions and behind-the-scene tours of hospitals, research centers and other institutions, Focus gives participants an accelerated understanding of the issues and systems that affect the quality of life for all of us.
Interested in sponsoring Focus? Click here for sponsorship opportunities!
Registration for Leadership Focus 2021 is Now Open!*
The dates for this year's Leadership Focus program are:
Wednesday, January 20, 1pm - 6pm
Thursday, January 21, 7:30am - 5:30pm
Tuesday, January 26, 7:30am - 5:30pm
This program is first come, first serve. Click here to see last year's agenda to get a better idea of what the program entails. 
*While Focus is currently being planned as an in-person program, LPBC may decide to change it to a virtual program depending on the state of health at that time.