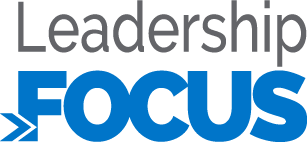 Leadership Focus is our program for those interested in deepening their knowledge about Palm Beach County but might not have the time or experience to participate in our nine-month Leadership Engage Program.  It's a 2 ½ day program for executives and professionals who want to broaden their understanding of our community, connect with people of influence, and explore Palm Beach County's strengths, challenges and initiatives.
This program is well-suited for individuals who are new to the area or who are looking for an introduction to Leadership Palm Beach County.  Participants get to hear from decision makers from various industries and learn about some of our community's most important organizations.  Through panel discussions and behind-the-scene tours of hospitals, research centers and other institutions, Focus gives participants an accelerated understanding of the issues and systems that affect the quality of life for all of us.
The dates for Focus 2022 are: 
Tuesday, January 11, 2022, 4pm - 5pm - Pre-Focus Meet & Greet on Zoom
Wednesday, January 19, 2022, 1pm - 6pm
Thursday, January 20, 2022, 7:30am - 6pm
Tuesday, January 25, 2022, 7:30am - 6pm
Seats are limited for this exclusive experience, so reserve your spot now for Focus 2022! Use the link below to register. 
Interested in sponsoring Focus 2022? Click here for sponsorship opportunities!
Focus 2022 is Sold Out!
We still invite you to join our waitlist so you can be notified if any spots open up. If you are not able to join us this year, we hope to see you for Focus 2023!