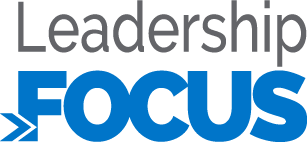 Leadership Focus, presented by Roger Dean Chevrolet Stadium, is our program for those interested in deepening their knowledge about Palm Beach County, but who just don't have the time or experience to participate in our nine-month Leadership Program.  It's a 2 ½ day program for executives and professionals who want to broaden their understanding of our community, connect with people of influence, and explore Palm Beach County's strengths, challenges and initiatives.
This program is well-suited for individuals who are new to the area or who are looking for an introduction to Leadership Palm Beach County.  Participants get to hear from decision makers from various industries and learn about some of our community's most important organizations.  Through panel discussions and behind-the-scene tours of hospitals, research centers and other institutions, Focus gives participants an accelerated understanding of the issues and systems that affect the quality of life for all of us.
Interested in sponsoring Focus 2022? Contact Millie at Millie@LeadershipPBC.org for sponsorship opportunities!
Registration for Leadership Focus 2022 is not yet open.
To stay up to date on all that's happening at LPBC and be the first to know when Leadership Focus 2022 registration opens up, sign up for our newsletter here.