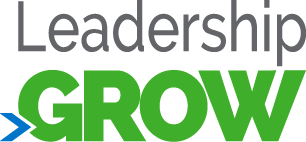 Our Leadership Grow Program, presented by Polen Capital, empowers high school juniors to understand the critical issues facing Palm Beach County while encouraging them to expand their leadership roles and build a foundation of involvement in their community. 
Led by a team of dedicated Leadership Palm Beach County alumni, students spend nine months gaining real-life experience by having unparalleled access to leaders from businesses, government agencies, and civic organizations.  The program coordinators encourage students to interact, learn and reflect on their future as community leaders, and build necessary skills, including public speaking and resume-writing to prepare them for future education and employment.
The program session days bring students into places such as the studios of Channel 25, the kitchen of the Breaker's Hotel, the Kennedy Bunker, and airboats in Grassy Waters Preserve, so they see, feel and truly understand the fabric of how our county operates and the power they have to make positive change. Leadership Grow class members meet one day a month for their Session Days. Only 50 high school juniors who represent the diversity of Palm Beach County's school system are accepted. By completing the program, students graduate into a thriving group of alumni who are better prepared for the world ahead of them with the skills to influence the future direction of Palm Beach County and our nation as a whole.
Thanks to our supportive Alumni and partners, the Grow program is offered at no cost to students throughout Palm Beach County. To see how you can sponsor a day and help us continue to provide these great experiences, click here.
Thanks to our generous sponsors and donors, the Grow program is free to the students.
Schools are encouraged to nominate students in the spring of their sophomore year to participate in the Leadership Grow Program in their junior year. Nominations for the Class of 2024 will be available in early spring of 2023.
Schools with current sophomore classes of more than 100 students are allowed to nominate two students with one alternate.  Schools with current sophomore classes of less than 100 students are allowed to nominate one student with one alternate. The program accepts 50 high school juniors and fills on a first come first serve basis.
Students who are interested in being nominated should contact their school principal to find out the faculty person in charge of nominating for the program.
Every year we award scholarships to a handful of Leadership Grow participants. In 2022, we gave out $16,000 in sponsorships. In the history of our Grow program, we have awarded $162,000 in scholarships. This is all possible thanks to generous sponsors. 
The scholarships are awarded to the students upon high school graduation and enrollment in any post-secondary education program including vocational/technical training, and two-year or four-year college programs.
The Leadership Grow program and scholarships have been made possible through sponsorships from, but not limited to:
Sally & Don Chester Scholarship Fund
Hundley Farms
Songwriters in the Round (Sharon R. Blazy Memorial Scholarship)
Ward Damon, PL
Forte Interactive
Jones Foster Johnston & Stubbs
Leadership Palm Beach County Past Presidents
Songwriters in the Round Committee
Girl Scouts of Southeast Florida
Leadership Palm Beach County Engage Graduates
McLaughlin & Stern