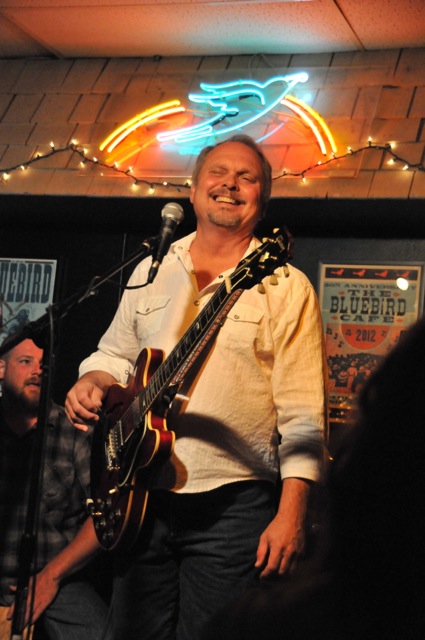 ​Kent Blazy, growing up in Lexington, Kentucky, became musically inspired when he heard Roger McGuinn playing his Rickenbacker guitar on "Mr. Tamborine Man." ​This created a new choice and Kent traded in his baseball glove for a guitar. He began his musical journey playing with a series of bands all over the eastern half of the country. 
By the mid-70's, Kent was band leader, playing guitar and touring with Canadian legend, Ian Tyson. Sound advice and the timely first place win in a national songwriting contest persuaded him to move to Nashville in 1980. Kent's commitment was now to focus his efforts at the craft of songwriting. It was a very fine decision.
In 1982, sooner than expected, Gary Morris took "Headed for a Heartache" to number 5 on the charts. In the years that followed other artists, such as The Forrester Sisters, T. Graham Brown, Donna Fargo and Moe Bandy recorded Kent's tunes.
In an effort to develop more knowledge of the recording side of music and for the benefits of a "day job," Kent opened a home recording studio. The studio offered an option for Kent's demos as well as a demo service to other writers. This studio introduced Kent to some of the new demo singers and songwriters of Nashville; names like Randy Travis, Billy Dean, Trisha Yearwood, Joe Diffie, and Martina McBride, now well-known country artists.
​In 1987, Kent was introduced to a new demo singer by Bob Doyle, then with ASCAP, soon to be the manager for this emerging talent, Garth Brooks. Garth became Kent's most requested demo singer and Bob Doyle also advised, "Garth writes a little bit too."
The first song Garth and Kent penned together was "If Tomorrow Never Comes" which became the first number one song for both. The friendship and writing partnership continued as Garth included eight more of their songs on his albums. Four more captured the number one slot: "Somewhere Other Than the Night," "Ain't Goin' Down ('Til the Sun Comes Up)," "It's Midnight Cinderella," and "She's Gonna Make It."
Garth's newest CD, "The Lost Sessions," includes another Kent and Garth song, "For a Minute There," written for their fathers. Kent and fellow songwriter Pat Alger co-produced a CD titled "In the Beginning: A Songwriter's Tribute to Garth Brooks."
This project is a collective of 6 other songwriters who composed songs on Garth's first two albums. The focus was to present the songs in the original acoustic and authentic sound form as Garth first heard them. The CD was originally planned as a gift to Garth during his 100 million party in 2000. An independent recording label saw the potential and released the CD in 2001, resulting in 50,000+ copies sold to date.
An added benefit of this CD included a tour in Ireland for Kent and 3 other Garth writers. In Ireland, Kent discovered that "If Tomorrow Never Comes" was released in Europe, Japan, Australia and The United Kingdom by an Irish artist, Ronan Keating. His recording became a successful number one song in many countries.
Kent's songwriting continues with established writing partnerships, as well as developing partnerships with new writers and artists. Many of his crafted works continue to be recorded by artists such as Diamond Rio, Kenny Chesney, Terri Clark, Clay Walker, Patty Loveless, Julie Roberts, Andy Griggs and Blaine Larsen, a new recording artist on RCA. Kent's latest #1 hit is "Gettin' You Home (The Black Dress Song)," recorded by Chris Young.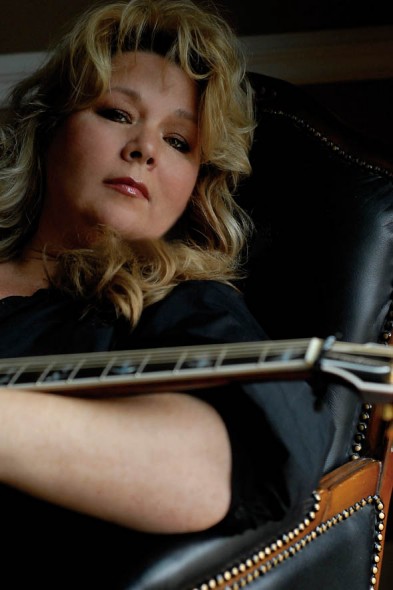 Few female Nashville singer-songwriters are more respected or more revered than the stunning talent that is Leslie Satcher. At the age of 26, the native Texan made the move to Nashville in pursuit of a singing career and was quickly recognized for her gift with lyric and melody. After being mentored at a smaller publisher by many of the music industry's legendary songwriters, she made the move to Sony Music Publishing where she would stay for nearly 15 years. During this time, she was also signed as an artist at Warner Brothers. While recording her critically acclaimed debut album, "Love Letters," her songs were growing in demand. 
Though Leslie is primarily known as a country singer and songwriter, her talents cross all genres. She has written or co-written songs that have been recorded by everyone from Willie Nelson to Ariana Grande; Vince Gill to Sheila E.; George Strait to Sheryl Crow; Martina McBride to Keb'Mo; Blake Shelton to Bonnie Raitt and many, many more. Leslie co-wrote Josh Kelley's current single "Loves You Like Me." She has received multiple BMI "Million-Air" awards recognizing a song's one millionth airplay and her incomparable vocals contribute to an astounding number of Grammy, CMA & ACM award winning projects.
Leslie's next two albums, "Creation" and "Gypsy Boots," were recorded independently and truly exhibit the diversity of her Texas roots and Delta soul. They are available on iTunes, CDBaby and every other major digital distributor. 
Aside from writing hit songs for some of music's most iconic artists; Leslie is in high demand as a performer known for her angelic voice, funny stories, the unique playing style and sound of her guitar; but mostly, her uncanny ability to connect with audiences of any size or demographic. Her typical year will include more than 150 songwriting sessions and 65 live performances all over the U.S., U.K. and Canada.
Leslie has recently completed her fourth album; "Leslie Satcher & The Electric Honey Badgers – 2 Days In Muscle Shoals" for NHMM/Kobalt. This incredible collection of songs features an All-Star band and guest appearances from Sheryl Crow, Vince Gill, Trisha Yearwood and Heidi Newfield.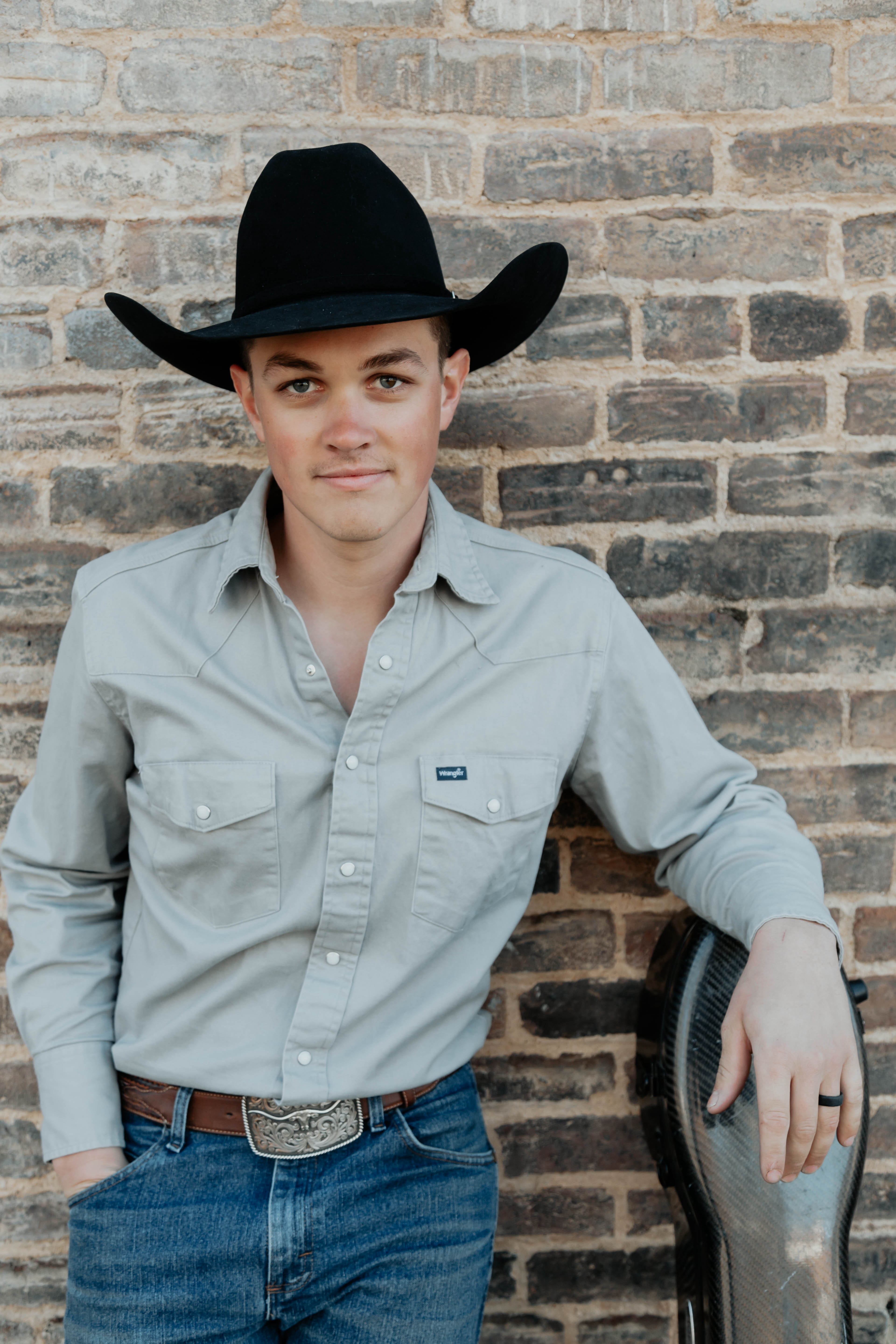 Zach Top was born and raised on a farm in eastern Washington, growing up with dreams of being the next George Strait. He has been singing since he could talk and started playing the guitar before he turned five.
By the time Zach turned seven, he and his three siblings formed a family bluegrass band called Topstring. For the next ten years, the group played a regular circuit of festivals and grange halls around the pacific northwest, opening for acts like Cedar Hill, James King, and Balsam Range.
Zach joined the Seattle-based band "North Country" in 2015, and toured steadily with them for 4 years. In 2017, he played a major part in writing and creating the bands second record, "Lonely Tonight."
Zach furthered his musical career when he joined the band Modern Tradition, winning the SPBGMA International Band Competition in 2017. Modern Tradition also made appearances on various stages at IBMA. This momentum led Zach to an endorsement deal with Preston Thompson guitars, and he is the proud and grateful owner of a Thompson D-MA.
In the fall of 2019, Zach joined RBR Entertainment and released his first single, "In a World Gone Wrong," reaching number 4 on the Bluegrass Today charts. Most recently, Zach signed his first publishing deal in the fall of 2021, writing for Purple Beat Music. Zach currently makes his home in Nashville, Tennessee, working as an artist/songwriter.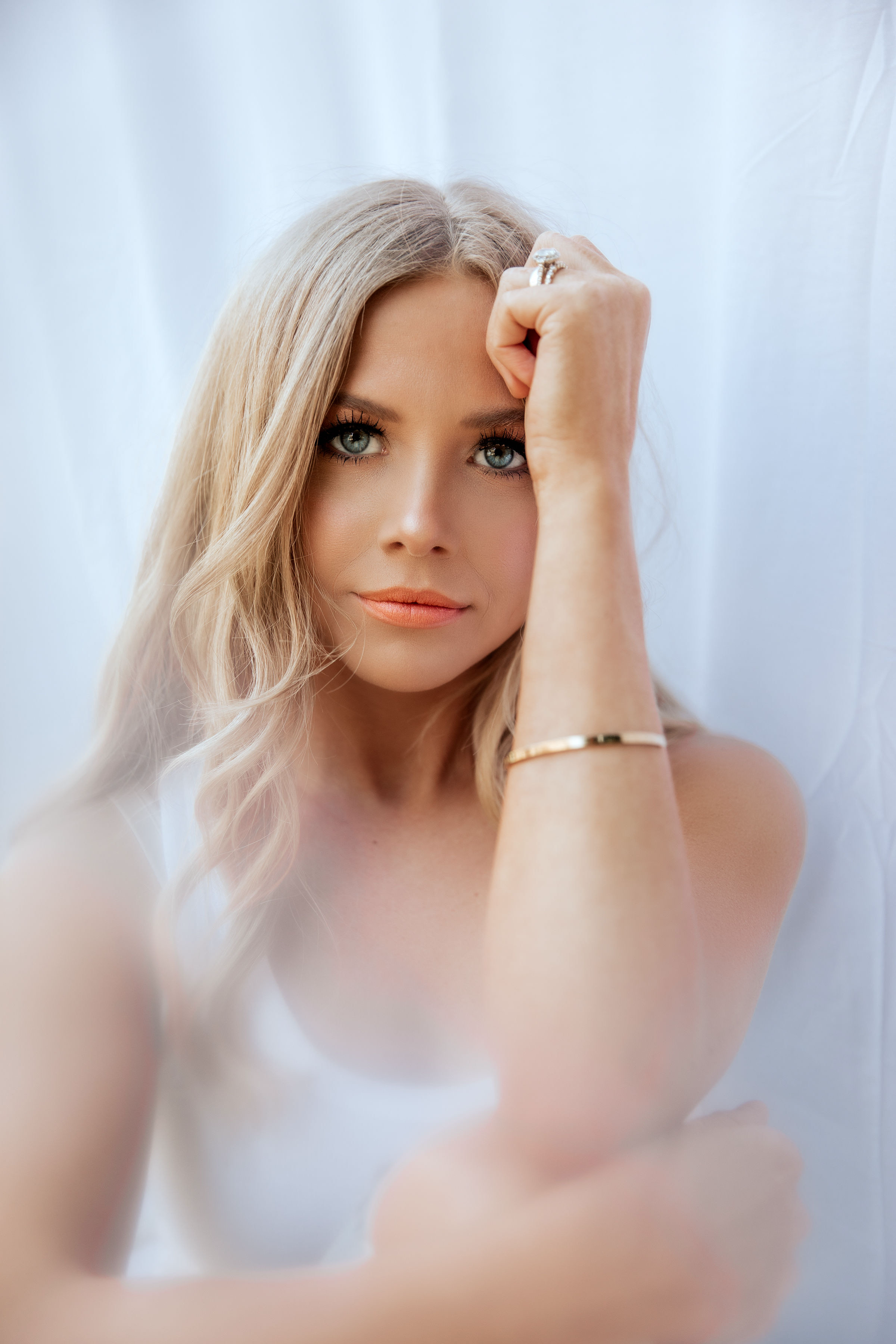 Mackenzie Wasner is an up-and-coming country music artist who is turning heads with her powerhouse vocals that are both fresh and classic, evoking the sounds of Dolly Parton and LeeAnn Womack.
A "homegrown" singer/songwriter, Mackenzie is from Leipers Fork, Tennessee, just south of Nashville. She was born and raised in the world of country music thanks to multiple of her family members including her father, Pete Wasner, who was Vince Gills pianist for over 30 years and a singer/songwriter himself. At just 14, Mackenzie sang alongside Gill at The Ryman Auditorium. At age 17, the judges on Season 12 of American Idol lauded her "star power" and "gorgeous" voice as they unanimously sent her to Hollywood.
A seasoned live performer, Mackenzie has opened for Amy Grant, Michael McDonald, JoDee Messina, Vince Gill, Robben Ford, among others. She is currently crafting new songs and pursuing her dream to become a country music recording artist. She released her 4th single last year titled "Why Is The Sky Blue" and feels truly blessed by all of the opportunities she has enjoyed to this point.
Keep up with her on social media @mackenziewasner and online at www.mackenziewasnermusic.com. Mackenzie Wasner is one to watch!