Greg Quattlebaum, Executive Director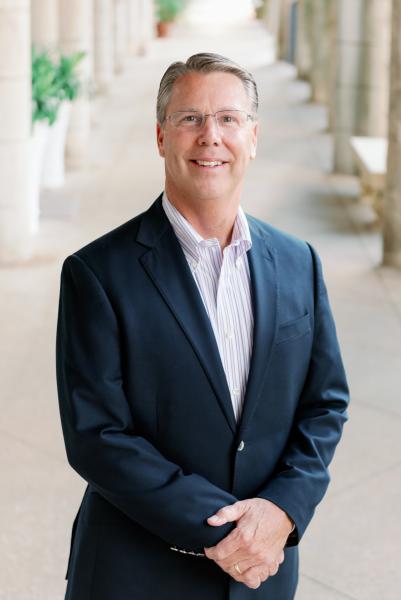 Greg Quattlebaum lives in West Palm Beach with his bride of 32 years Julie, and has three adult children, Greg, Gretchen, and Grant. 
Greg has long been active in our community and currently serves on the Board of Trustees and Executive Committee of the Palm Health Foundation; Board of Directors and Executive Committee of the Quantum House; Advisory Council of the Palm Beach Children's Hospital at St. Mary's Medical Center; Advisory Board of the West Palm Beach Police Foundation; and President of the Sailfish Club of Florida. He has also provided leadership in past fundraising / community events including chairman of the Heroes in Medicine Awards Luncheon benefiting Project Access for the Palm Beach County Medical Society Services; chairman of the Senator Philip D. Lewis Center Benefit Luncheon for the Homeless Coalition of Palm Beach County; chairman of the Run with the Cops 5K benefiting the West Palm Beach Police Foundation; and a member of the planning committee for the Leadership Palm Beach County Focus Program.
Actively involved in education, Greg served on the Executive Board of Rosarian Academy and a longtime chairman of the Rosarian Academy Capital Campaign; the Board of Advisors at Cardinal Newman High School including two terms as president of the Home and School Association; and the Board of Advisors at Miami Dade College, School of Funeral Service. 
Professionally, he served on the state level as president of the Florida Funeral Directors Association and on the national level as the state representative to the National Funeral Directors Association.
Greg enjoys cycling and running in paradise, cooking, and spending quality time with his family. 
---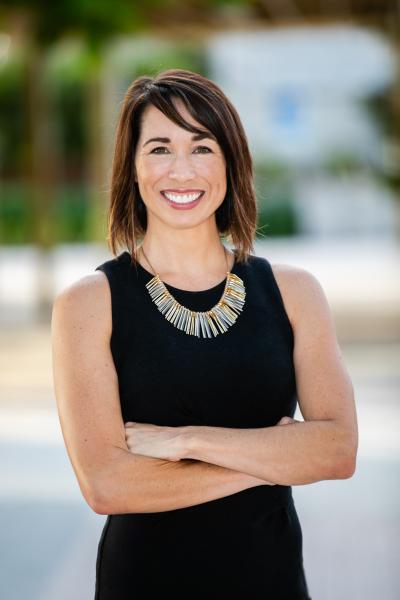 Melissa is a graduate of Indiana State University where she received both BS and MS degrees in Recreation & Sports Management. Melissa's background is in recreation programming, special event planning, and client management. These skills, partnered with a strong sense of community and enthusiasm for engaging with like-minded individuals, are ideal for her role overseeing Leadership programs. 
After living in Dallas, Knoxville and North Carolina for internships, Melissa moved to Palm Beach County in 2005 in pursuit of a warmer climate and for her love of the outdoors. Melissa is active within the community as she serves on United Way's ELS Steering Committee and volunteers at various organizations.   
When Melissa isn't volunteering or organizing events, she can be found out and about with friends dancing at concerts (ask her about her favorite musician, JJ Grey and she'll light up), or laughing at a stand-up comedy show, being active outdoors running, kayaking or playing sports, watching her beloved Chicago Cubs (Fly the W!), or hanging out with her sweet pup, Jamers.
---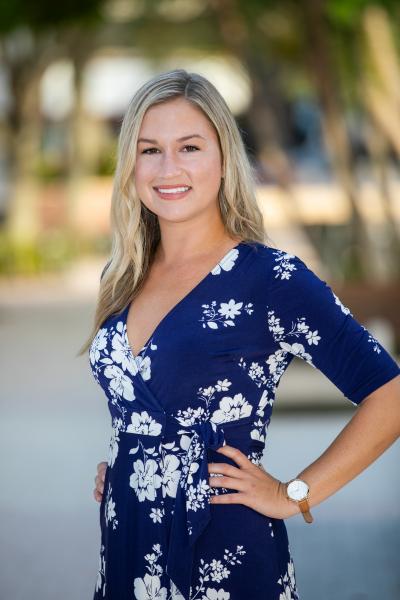 Marlee was born and raised in Palm Beach County. She is a very proud graduate of A.W. Dreyfoos School of the Arts, where she majored in digital media. This laid the foundation for her proficiency in photography, design and love of the arts.  
Marlee was itching to move back to her hometown after graduating from Florida State University. She graduated with a B.S. in political science, and a minor in literature. Her background in marketing comes from working in fast-paced agencies, where her creative ideas and strategic focus flourished. 
On the weekends you can find Marlee frequenting local events and festivals, snapping away on her camera, or walking her fur baby, Mila.