Community engagement is a guiding principle of Leadership Palm Beach County.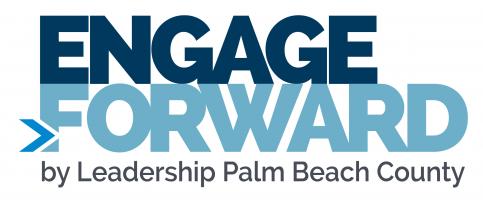 Engage Forward, formerly called Civic Engagement Projects, empowers class members from the Engage program to take active roles in the community through this partnership with local nonprofit agencies. Engage Forward connects your nonprofit organization with this year's Engage Program class members to actively collaborate on finding solutions to issues facing your organization or the community you serve. Your organization (and those you serve) will be the beneficiary of this infusion of manpower, creativity, connections, and effort. These projects will be highlighted in communications and events to our alumni throughout the year. The impact of these class projects has historically been significant and of lasting benefit to the participating organizations.
Special thank you to James Garvin ('18) and Josh Hirsch ('17) for all your hard work on this rebranding.
Thank you, Audra Grigaliunas ('18) of Matyk Media, for creating the launch video, and to the countless alumni who stepped up to be a part of it.
The rfp process for 2019-20 is now closed. The rfp for 2020-21 will be available in the summer of 2020.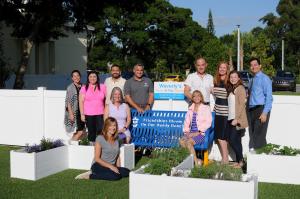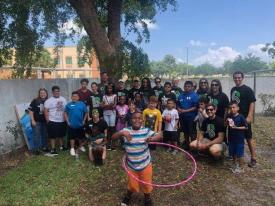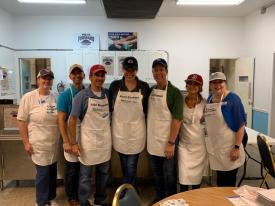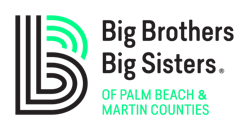 Big Brothers Big Sisters of Palm Beach and Martin Counties
The waitlist and demand for mentors at an all-time high, yet there is a lack of willing mentors. The class will be helping to create a "Big for a Day" program to pair volunteers with kids for one day of interactive mentorship experiences.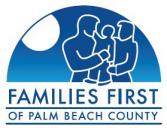 Families First of Palm Beach County
Many relatives are being forced back into parenting their loved ones children, due to incarceration or personal struggles. The class will help create a "Kin Support Kit" to empower these second time parents with the knowledge of resources available to help them.   

Meals on Wheels of the Palm Beaches
The elderly population MOWPB services is often neglected, isolated and food insecure. The class will help bring awareness to this organization and the seniors that they help through a marketing initiative.   

Opportunity Early Childhood Education & Family Center
The LPBC class of 2004 planted a community garden for this organization and their students. With a move to a new facility, the class of 2019 is going to plant a new garden to continue the legacy of healthy eating and healthy minds.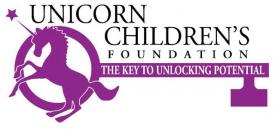 Unicorn Children's Foundation
This organization helps to give mentally disadvantaged children the real world skills needed to feel empowered and contribute to society. The class has chosen to help commemorate the work this organization has done over the past 25 years of their existence. 
Resource Depot – Sew for Sustainability project provides and exciting, arts-based, social enterprise opportunity that repurposes fabric through the creation and distribution of one-of-a-kind reusable, multi-purpose bags.
211 – Marketing project that will increase awareness of 211 Helpline's 24/7 texting platform to the target market of 10-24 year olds, taking their services to the next level.
Center for Family Services – Creating new outreach, marketing messaging and materials to educate those in need in the community on mental health services available to them through CFS.
West Jupiter Community Group – Comprehensive community outreach and awareness plan that will allow them to help more at-risk students and families grow and learn in a safe environment.