Announcing Our New Executive Director
A message from the president 
We are delighted to announce Greg Quattlebaum as the new Executive Director of LPBC. A Palm Beach County native, Greg has deep community roots and strong affiliations with businesses and organizations. His business skills will continue to move the successes of LPBC forward and make certain we grow our IMPACT in Palm Beach County.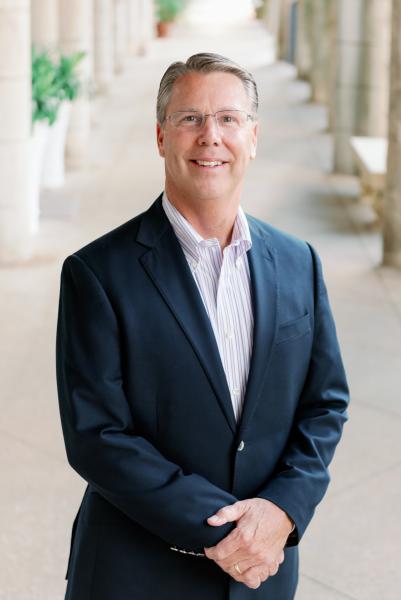 Greg Quattlebaum lives in West Palm Beach with his bride of 32 years Julie, and has three adult children, Greg, Gretchen, and Grant. 
Greg has long been active in our community and currently serves on the Board of Trustees and Executive Committee of the Palm Health Foundation; Board of Directors and Executive Committee of the Quantum House; Advisory Council of the Palm Beach Children's Hospital at St. Mary's Medical Center; Advisory Board of the West Palm Beach Police Foundation; and President of the Sailfish Club of Florida. He has also provided leadership in past fundraising / community events including chairman of the Heroes in Medicine Awards Luncheon benefiting Project Access for the Palm Beach County Medical Society Services; chairman of the Senator Philip D. Lewis Center Benefit Luncheon for the Homeless Coalition of Palm Beach County; chairman of the Run with the Cops 5K benefiting the West Palm Beach Police Foundation; and a member of the planning committee for the Leadership Palm Beach County Focus Program.
Actively involved in education, Greg served on the Executive Board of Rosarian Academy and a longtime chairman of the Rosarian Academy Capital Campaign; the Board of Advisors at Cardinal Newman High School including two terms as president of the Home and School Association; and the Board of Advisors at Miami Dade College, School of Funeral Service. 
Professionally, he served on the state level as president of the Florida Funeral Directors Association and on the national level as the state representative to the National Funeral Directors Association.
Greg enjoys cycling and running in paradise, cooking, and spending quality time with his family. 
Please join me in congratulating Greg. He'll be in the office on Monday morning so give him a ring and say hello!
Robi Jurney
President, Leadership Palm Beach County
CEO, Quantum House