Leadership Palm Beach County Announces 2022-2023 Board of Governors - Cloned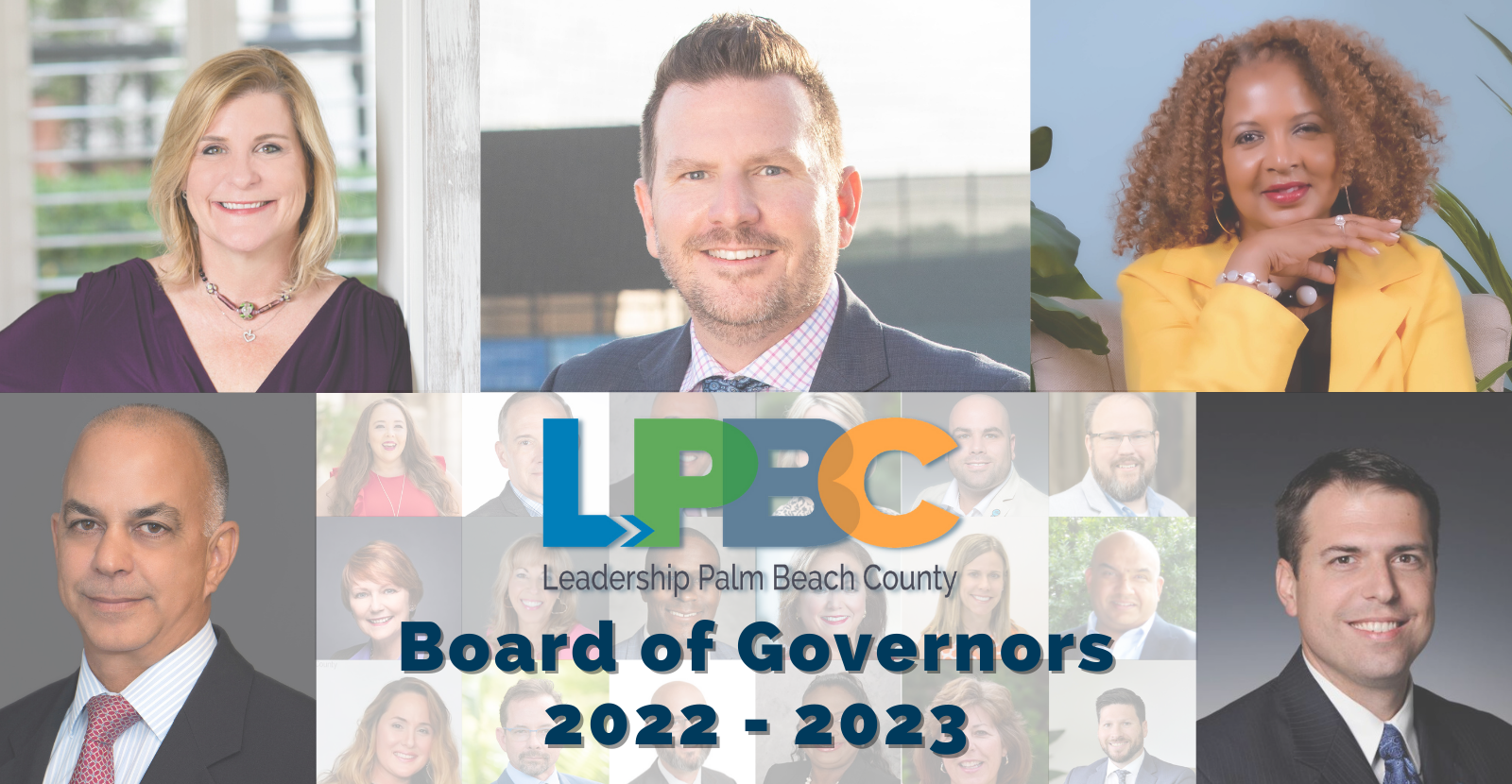 Leadership Palm Beach County Announces 2022-2023 Board of Governors
Mike Bauer, General Manager of Roger Dean Chevrolet Stadium, will serve as President.
(WEST PALM BEACH, FL) July 1, 2022 - Leadership Palm Beach County (LPBC) announces its 2022-2023 Board of Governors and incoming Board President, Mike Bauer.
Mike Bauer serves as the General Manager of Roger Dean Chevrolet Stadium and Jupiter Stadium LTD. Mike has over two decades of sports management experience, eleven years of which he has spent in his current position. Mike is a proud two-time graduate of the University of Florida and Leadership Palm Beach County Class of 2015 Alumnus.
Greg Quattlebaum, Executive Director of LPBC, said of Mike's appointment, "As we celebrate 40 years of building a better community, Leadership Palm Beach County is fortunate to have Mike Bauer at the helm. We will greatly benefit from Mike's leadership and expertise as he guides our Board of Governors towards the goal of informing and convening leaders throughout all sectors of Palm Beach County."
Leadership Palm Beach County is a nonprofit organization that brings together leaders from the public, private, and nonprofit sectors to build and steward a vibrant, interconnected community. Since 1983, its unique programs have prepared more than 2,000 adult and youth leaders for a lifetime commitment of doing good by deepening their civic commitment and awareness of diverse industries and issues unique to our community. Through connection and education of the county's most promising leaders, LPBC creates a lasting impact in Palm Beach County. The mission of Leadership Palm Beach County is to educate and unite leaders to build a better community.
Leadership Palm Beach County Slate of Officers 2022-2023