LPBC Announces 2018-19 Board of Governors
Contact: Marlee Brannock
Leadership Palm Beach County
Phone: 561-232-3922
Email: marlee@leadershippbc.org
---
(WEST PALM BEACH, FL) July 16, 2018 - Leadership Palm Beach County (LPBC) announces its 2018-2019 Board of Governors and incoming Board President, Lisa Johnson, Leadership Engage Class of 2000.
Lisa Johnson serves as the Chief Executive Officer for Girl Scouts of Southeast Florida, which serves more than 11,000 girls in Broward, Palm Beach, Martin, St. Lucie, Indian River and Okeechobee Counties. Prior to becoming CEO, Lisa served in many roles with the Council; most recently as the Chief Strategy Officer. In that role, she was responsible for the generation of 94 percent of all Council revenue through product sales, retail sales, fund development and marketing. Lisa is a graduate of the Class of 2000 and has served on the Board for over 10 years. The last two years she has served as treasurer and has had a seat on the Executive Committee.
Noel Martinez, Executive Director of Leadership Palm Beach County, said of Lisa Johnson's appointment, "It is an honor to work side-by-side with someone as dynamic and knowledgeable as Lisa. I greatly value her expertise regarding Palm Beach County and have no doubt that with his guidance Leadership Palm Beach County will achieve its strategic goal of collaborating across all sectors to grow and develop strong, committed community leaders." 
Leadership Palm Beach County (LPBC) is a nonprofit organization that brings together leaders from the public, private and nonprofit sectors to build and steward a vibrant, interconnected community. Since 1983, its unique programs have prepared more than 2,800 adult and youth leaders by deepening their civic commitment and awareness of diverse industries. Through connection and education of the county's most promising leaders, LPBC creates a lasting impact in Palm Beach County.
Leadership Palm Beach County Slate of Officers 2018-2019
Lisa Johnson (2000)- President
Girl Scouts of Southeast Florida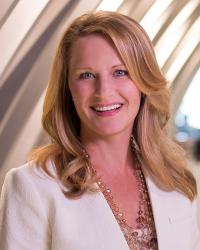 Jenni Garrison (2014) - Vice President
Gunster, Director of Marketing & Communications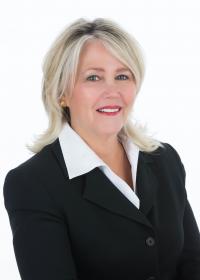 Robi Jurney (2010) - Vice President
Quantum House, Chief Executive Officer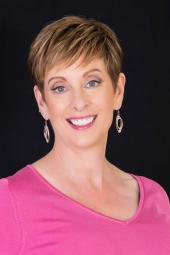 Linda Culbertson (2005) - Treasurer
Foresight Communications & Consulting, President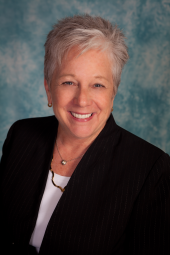 Nancy Proffitt (2007)- Immediate Past President
Proffitt Management Solutions, President
---
Board of Governors 2018-2019

 
Gurbir Aulakh (2015) 
Palm Beach County Board of Commissioners, Senior Manager IT
Rikki Bagatell (2014)
Shutts & Bowen, Partner
Mike Bauer (2015)
Roger Dean Stadium, General Manager
Thomas Bean (2013)
Florida Power & Light, Dir. Public & Community Engagement
Zachary Berg (2014)
First Republic Investment Management, Managing Director, Wealth Manager
Tony Duboy (2008)
Wells Fargo Bank, Business Banking Manage/VP
Keely Gideon-Taylor (2014)
The Palm Beach Post, Community Relations & Special Events Supervisor
Peter Gloggner (2016)
Jupiter Medical Center, Vice President, Chief Human Resources Officer
Barbara LeBrun (2015)
NAI Merin Hunter Codman, Managing Director
Phillip Major (2012)
Palm Beach Atlantic University, AVP for Campus Information Services
Mark Parks (2017)
Chief Financial Officer, City of West Palm Beach
Christopher Pettit (2016)
Palm Beach County Water Utilities Department, Policy Legislation Manager
Jan Rodusky (2004)
Cultural Council of Palm Beach County, Director of Grants
Elisha Roy (2017)
Ciklin Lubitz, Partner
Eric Royal (2017)
Vice President of Real Estate Operations, Royal's Inc.
Pepe Sosa (2014)
Law Office of Jose D. Sosa. P.C. Owner/Senior Attorney
Ofelia Utset, M.D. (2013)
Deluge Biotechnologies, President
Caroline Villanueva (2014)
Florida Crystals Corporation, South Florida External Affairs Manager
Erica Whitfield (2014)
School Board of Palm Beach County, School Board Member
The mission of Leadership Palm Beach County is to educate and unite leaders to build a better community.
LEADERSHIP PALM BEACH COUNTY
Leadership Palm Beach County, Inc., is an educational 501(c)(3) nonprofit organization designed to foster awareness of community issues and promote efficient communication and cooperative relationships between existing and emerging community leaders. LPBC's stated mission is to educate and unite leaders to build a better community. Initiated in 1983 through a collaborative effort of the local Chambers of Commerce, LPBC has prepared more than 1,700 graduates for enhanced community leadership roles. Learn more about LPBC here: LeadershipPBC.org
###