Volunteering Leaders is a subset of efforts from our Alumni Relations Committee. Though individually our alumni volunteer throughout the year for many organizations in our community, through our Volunteering Leaders events are able to offer distinct opportunities for alumni to sign up and give back to a worthy cause. We choose three opportunities a year and alumni can sign up through our website.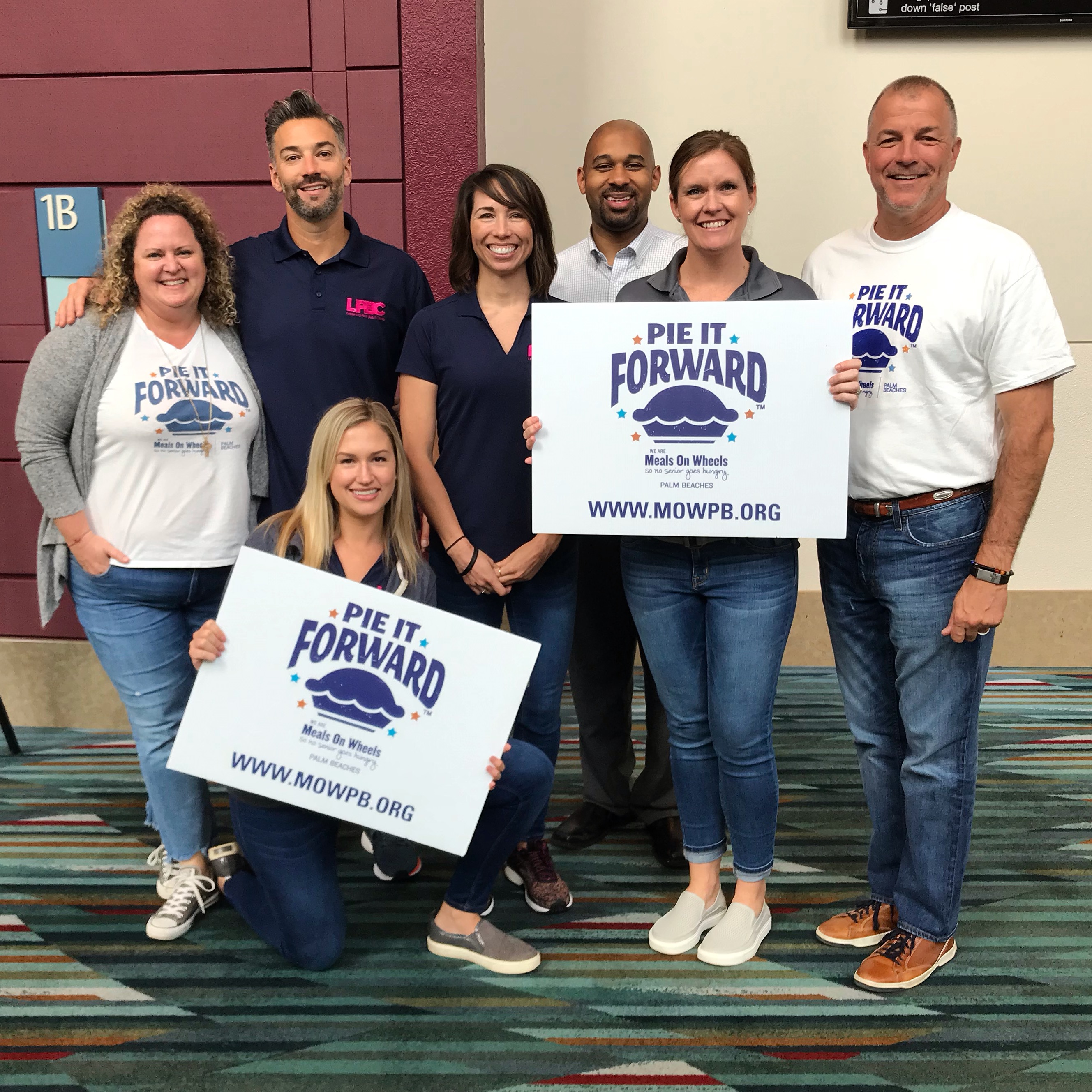 Meals on Wheels Pie it Forward
Meals on Wheels of the Palm Beaches (MOWPB) is a non-profit organization dedicated to nourishing and enriching the lives of homebound seniors in Palm Beach County. Everyday, our caring volunteers prepare and deliver hot, nutritious meals to each senior in need. We are more than a meal—providing wellness checks, visits from a friendly face, and a real connection to the outside world. 
"Pie Masters," (restaurants, private clubs, and hoteliers) sign up to bake and donate pies. Meals on Wheels takes pie orders to sell the pies. Local businesses/residents buy the pies. Freshly baked pies are available for pick up the week of Thanksgiving.
Leadership Palm Beach County will give alumni a chance to volunteer their time by assisting with set up, pie pickup and labeling. If you can't volunteer your time, we encourage you to purchase a pie. More information on our 2019 Pie it Forward opportunity to come!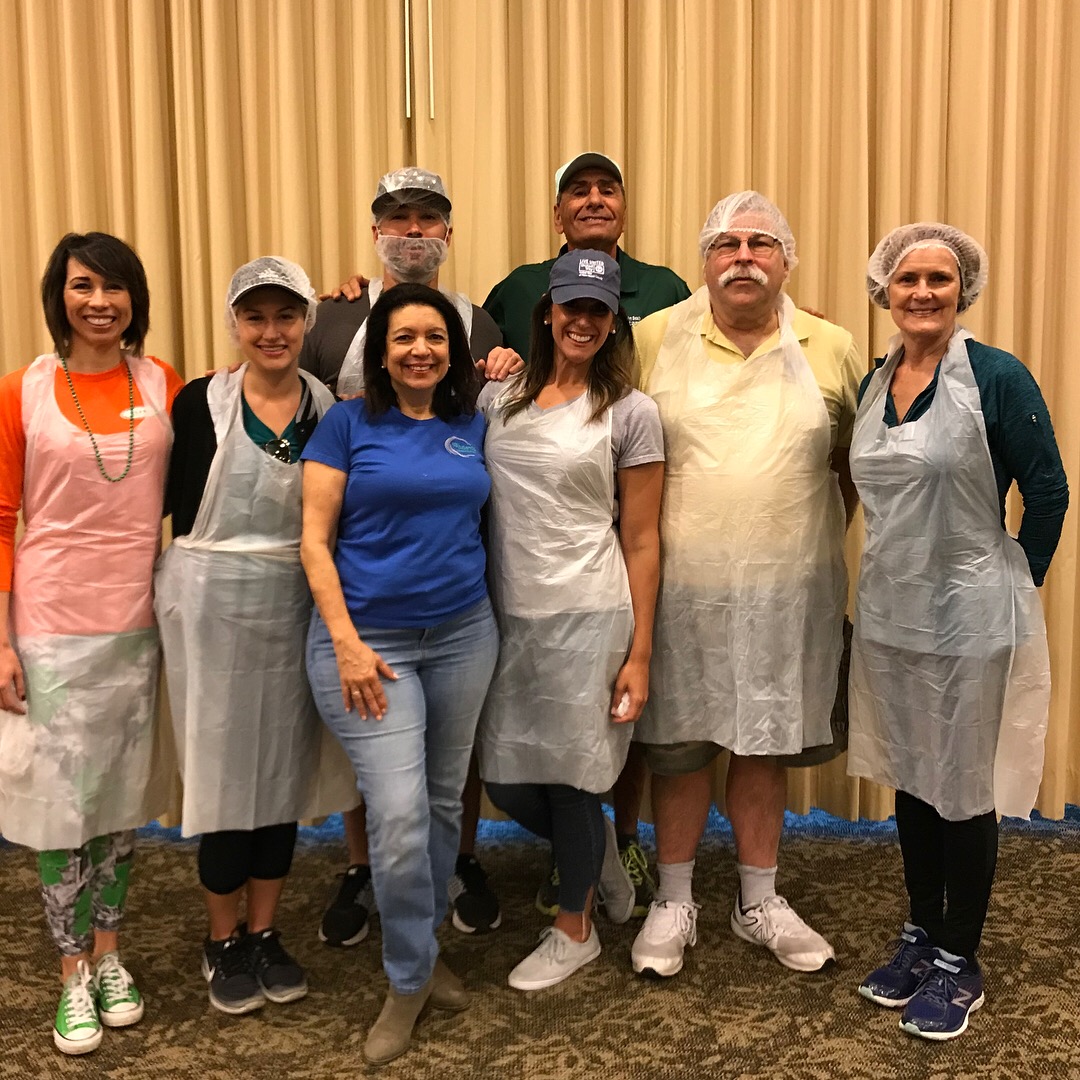 Feed Palm Beach County Day
Did you know?
57%+ PBC public school children qualify for free or reduced lunches 
Did you know?
157,000+ PBC residents depend on federal food assistance for daily sustenance
West Palm Beach Rotary Club Charity Fund and Palm Beach County Food Bank present Feed Palm Beach County Day - an Annual Event to Feed Hungry Children and Families in Palm Beach County. 
Leadership Palm Beach County invites you to help pack meals for those who need it in our community. Event will take place in March of 2020. More information to come.